CRY NOT is a volunteer organization created by two recognized and respected entities within the Dufferin Caledon community. The Rotary Club of Orangeville and Compass Community Church were both moved to action when made aware of the threat of Human Trafficking and specifically Sex Trafficking in our area.
The average age of entry into the sex trade in Canada is 12-14 years old
"I didn't understand what was happening to me. I knew it wasn't right, but I didn't know what it was. I was being trafficked and had no idea there was a word for it."
Locally, women, men and youth receive help from Dufferin-Caledon Victim Services:
Victims of Human Trafficking 2017-2019
Youth (male & female) under the age of 18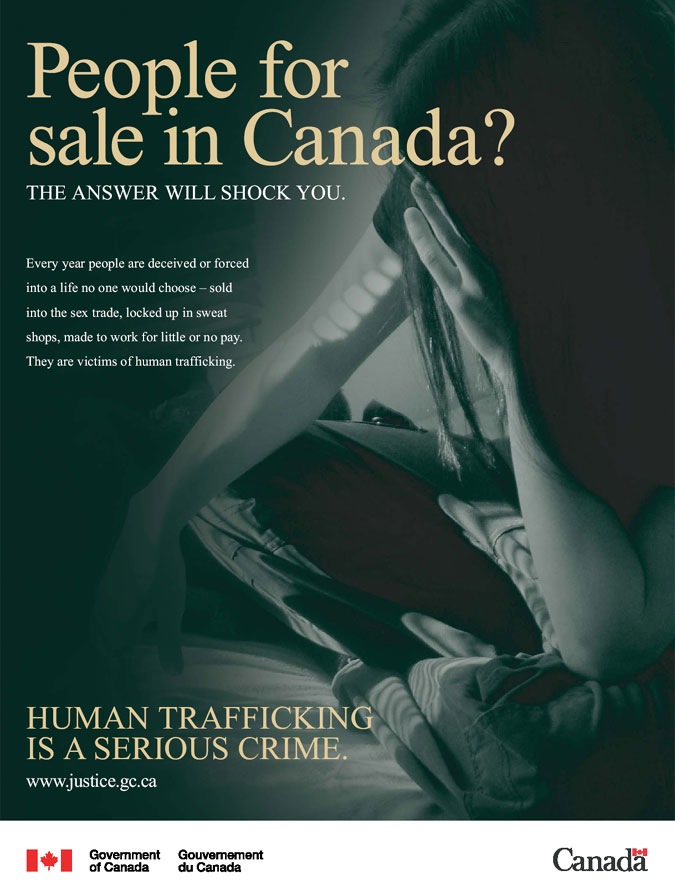 About Human Trafficking
Human trafficking, also referred to as trafficking in persons, involves recruiting, transporting, transferring, receiving, holding, concealing,  harbouring, or exercising control, direction or influence over that person, for the purpose of exploitation, generally for sexual exploitation or forced labour.
In Caledon and Dufferin, vulnerable girls are being lured into prostitution, sex trafficking and other forms of sexual exploitation using promises, manipulation, provision of drugs and alcohol and violence or threats of violence against family and friends. These children are in our schools, our sports arenas, dance studios and at weekend parties-they are being targeted online and in person by predators who pose as friends.
"These girls are basically the girl next door… they could be your daughter. They could be your niece, your granddaughter. They come from all walks of life. …
 My daughter's that age where they recruit. She's in high school, grade 10, that's what they're looking for. When I see these girls, that could be my daughter…And that's what drives me…
we've seen 204 victims here in the last three years. And the story is almost the same. For every one of them. At the end of the day, they're selling these girls a dream."
A lifetime of impact
For its perpetrators, also referred to as traffickers, it can be a low-risk, highly-profitable endeavour believed to be one of the fastest-growing crimes on a global basis, according to the United Nations Office on Drugs and Crime (UNODC).
Traffickers use various methods to lure and groom potential victims. These methods often include intimidation, false work pretenses, or a technique in which the trafficker pretends to be romantically interested in their potential victim. Traffickers maintain control over their victims through the use of force, sexual or physical assault, threats of violence or blackmail, confinement, abuse of power, or preying on their vulnerabilities.
Victims often suffer physical, sexual, financial, emotional and psychological abuse, and often live and work in horrific conditions. Due to the harm and violence inflicted on victims, human trafficking is associated with substantial trauma, and recovery from its impacts can take a lifetime.
You Just Sold Her A Dream:
A Trafficker's Confession
Segment from Beaten, Branded, Bought and Sold
Toronto Star Documentary-December 2015