Cyber Safety
How To Keep Your Children Safe Online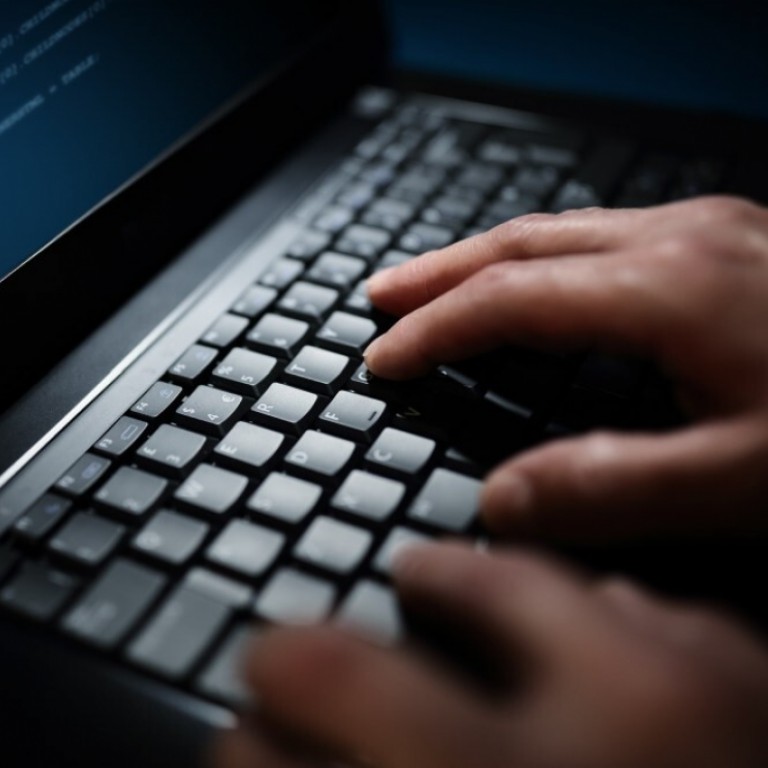 The internet has become essential to daily life and nearly 60% of the entire world population is online. Our kids face digital safety issues at home and at school. Their screen time is fraught with risk in an ever-changing digital culture, and this online space has become a new entryway into human trafficking and sexual exploitation.
The prevalence of human trafficking recruitment and sex crimes arising from social media platforms is rampant. According to the Organization for Social Media Safety, an appalling 82% of child sex crimes originate from online social media sites. A sex predator or trafficker often begins a relationship with potential victims through social media by commenting on their posts and sending direct messages. The FBI has reported 20,000 new images of child pornography being posted weekly.
The United States remains one of the largest producers and consumers of child abuse content in the world. In 2018, tech companies in the USA reported over 40 million files of abuse to the National Center for Missing and Exploited Children. The stark demand to abuse children and profit from their abuse cannot be ignored. As our children become teens and become more independent and mobile, the dangers grow. A survey of survivors by Polaris reported that 26% of their traffickers used the victims' own social media accounts to exploit them.
So What Can We Do To Keep Our Children Safe?
Talk to Your Kids
A proactive and healthy place to start is by having age-appropriate conversations with your children about the dangers online, and the need to use different tools and methods to keep them safe. Having an understanding of why you are imposing restrictions on their devices will help them have a more supportive attitude rather than a rebellious one. Role-play different situations in which your child may need to say "no thanks" to friends and family when they are invited to surf the web or engage in social media outside of your family's home and devices. Sign a family technology contract to keep everyone accountable to safe practices online.
Choose Your Safety Tools
There are many online resources that offer advice on cyber safety. Hashtag Parenting is a great place to get started with a focused collection of up to date resources on the changing digital landscape. This site and its Facebook group exist so you can learn about parental control tools for managing devices, apps, and computers. Get advice on talking to your kids about pressures at school, sexting, and developing healthy habits online.
You can also consider specific digital management tools which monitors children's internet usage as well as searches through their texts and social media accounts for key words that are of concern.
Create Practical Digital Habits
Choose a common area of your home to keep and/or use the computer to prevent web searches from happening in private. Keep an up to date list of all device passwords, and practice a strict no-device policy if your children change the passwords without your consent. Consider only allowing your children to use social media that you understand and for which you have a personal account so that you can follow or friend your child to keep them accountable to safe practices.
Limiting time spent on technology is also an important practice. Home devices such as Circle can track and turn off wi-fi during certain times of the day, like right before bed. This device gives parents some intentional control and helps enforce the rules.
BE AWARE OF WHAT ONLINE PLATFORMS YOUR CHILDREN ARE USING
Social media platforms that allow explicit content are becoming popular.  These are sites that resemble Instagram or SnapChat, that allow "models" or people looking to make money, to sell subscriptions to others to look at their profiles.  On these platforms, the posting of explicit content is allowed.  Not only are teens and young adults using these platforms to make money, but they put themselves at risk of being trafficked.
Apps and websites that should not be on your children's computers or mobile devices.
Subscription sites 

OnlyFans
LoyalFans
IsMyGirl
Frisk
AVN Stars
FanCentro
MYM.fans
IsMyGuy
Inked Girls
ModelCentro
Chatroulette
Houseparty
Safety Tips for Parents and Families
Teach your child that oversharing personal information can lead to manipulation, mistreatment, and exploitation.

Explain to your child that its not safe to become online friends with adults who you don't know in real life.

Don't allow your child or their friends to have cell phones and other technological devices in the bathroom, bedroom or other private areas of your home.

Keep computers and laptops in a common area in the house that can be seen from a variety of angles so you can discretely monitor them.

Cover built-in web cameras to avoid being watched or spied on from traffickers and exploiters.There is technology available to do this, and newer laptops come with a shutter.

Don't keep cell phones in bedrooms at night. Most online luring and grooming occurs when young people are in the privacy of their own bedroom, or in the bathroom.

Have a common area for charging all household cell phones at nighttime, for example the kitchen counter.

Keep a record of your child's passwords and user names for social media sites and email accounts. Just be aware that your child can open new accounts under different names with different passwords.

Do regular privacy and security setting checks on child's cell phone and social media outlets. If there is reason to be concerned, there are a few things you can try:

Enable parental controls (for TikTok this feature is called Family Safety Mode for example)

Install apps that monitor devices (SelfieStop Parental Control, sending and uploading of nude pics and videos, MSpy allows parents to monitor text messages, calls, current GPS location, Snapchat, WhatsApp and much more)

Use homesharing features (such as Apple Homesharing which saves photos to a single location accessible by all)
---
Online Safety for Youth
Below are resources to assist in teaching youth how to stay safe online:
NetSmartz: NetSmartz is an interactive, educational program of NCMEC that provides age-appropriate resources to help teach children how to be safer on- and offline. The program is designed for children ages 5-17, parents and guardians, educators, and law enforcement. With resources such as videos, games, activity cards, and presentations, NetSmartz entertains while it educates. Its goals are to educate children on how to recognize potential Internet risks, engage children and adults in a two-way conversation about on- and offline risks, and empower children to help prevent themselves from being exploited and to report victimization to a trusted adult.
Savvy Cyber Kids: Savvy Cyber Kids offers free guides for parents, grandparents, and teachers about current technology, how to educate children about the risks of being online, and how to discuss sex in the contact of the digital age. Resources for educators focus on frameworks for lesson plans about technology, appropriate for different age groups. Please note that users have to create a free account to access resources.
---
Understand the Risks
Don't create and share intimate images.
Once a photo is on the internet, it can rarely be taken back.
You can't control an image once it has been shared.
Don't ask anyone for an intimate image.