Community Support
Help is available when you know who to call and where to look
These are resources for people at risk, parents and educators. Prepare yourself with knowledge. You don't have to be a professional to be aware.
Request a Presentation
Caledon-Dufferin Victim Services
Online Resources
The internet is crammed with information and resources.  Here are some that are specific to Canada and our community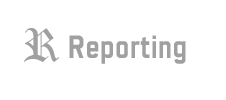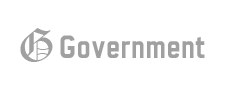 Media Resources
Watch ~ Read ~ Listen
I Am Jane Doe
I Am Jane Doe is a 2017 documentary highlighting the legal fight against Backpage by minors who were exploited on the website and their mothers.
The Trap
This is a short documentary highlighting how incarcerated women are extremely vulnerable to being targeted, groomed, and recruited by traffickers and pimps to be exploited upon their release from prison. While the documentary focuses on the United States, incarcerated women in Canada face similar vulnerabilities.
Nefarious, Merchant of Souls
Your content goes here. Edit or remove this text inline or in the module Content settings. You can also style every aspect of this content in the module Design settings and even apply custom CSS to this text in the module Advanced settings.
Human Trafficking, Canada's Secret Shame
Your content goes here. Edit or remove this text inline or in the module Content settings. You can also style every aspect of this content in the module Design settings and even apply custom CSS to this text in the module Advanced settings.
The Truth About Human Trafficking in Canada.
Paul Boge
This is the true story of the world of human trafficking in Canada. For years many people refused to believe that human trafficking was happening here in innocent, safe Canada to our very own Canadian girls. But they were wrong! It is estimated that between 12 and 27 million people are currently caught in human trafficking globally, and Canadian stats show that thousands are exploited for their labour or sexual services right across our own country.
Invisible Chains:  Canada's Underground World Of Human Trafficking
Benjamin Perrin
Just outside Toronto, a 14-year-old Canadian girl was auctioned on the internet for men to purchase by the hour. A young woman was taken by slave traders from an African war zone to Edmonton to earn greater profits by exploiting her in prostitution. A gang called Wolfpack recruited teenagers in Quebec and sold them for sex to high-profile men in the community.
Out Of The Shadows, A Memoir
Timea Nagy and Shannon Moroney 
An unforgettable story of an ordinary woman in astonishing circumstances who defies the odds.
Timea Nagy was twenty years old when she answered a newspaper ad in Budapest, Hungary, calling for young women to work as babysitters and housekeepers in Canada. Hired by what seemed like a legitimate recruitment agency, Timea left her home believing she would earn good money to send back to her family. What she didn't know was that she'd been lured by a ring of international human traffickers–and her life would never again be the same.
Human Trafficking 101: Stories, Stats, and Solutions
Amy Joy
Human Trafficking is the social justice issue of our time. It is happening in every corner of the United States, but few know how to recognize and report incidents of human trafficking. Traffickers are targeting OUR children, in their own backyard, school, mall, and digital device. Through this book, you will discover the dynamics of human trafficking and how to appropriately respond. You will also get real-life examples of human trafficking, in its different forms, and easy-to-implement solutions for individuals, families, groups, and communities.
Ending Human Trafficking
This biweekly podcast will challenge you to study the issues related to human trafficking, become an educated voice in understanding this global problem, and ultimately make a difference in helping bring it to an end. Sandra Morgan, Director of the Global Center for Women and Justice at Vanguard University of Southern California and Dave Stachowiak, Board Member of the Center, explore issues in each episode that will help educate you to be a helpful voice in ending human trafficking.
In Plain Sight
The IN PLAIN SIGHT podcast empowers current and future leaders with inspiring stories of fellow abolitionists and actionable insights to implement in their own organizations. Hosted by David Trotter, episodes feature engaging interviews with noted leaders in the anti-trafficking movement – men and women committed to ending all forms of human trafficking in our world – sex trafficking, labor trafficking, and organ trafficking.
Dragon Fly Human Trafficking Podcast
Co-founders of The Dragonfly Home, Whitney Anderson and Melissa Eick, discuss human trafficking and their work at The Dragonfly Home, a non-profit serving victim-survivors of human trafficking in Oklahoma City.
The Dragonfly Home exists because we believe that victim-survivors of human trafficking deserve freedom and the opportunity to pursue a new life. Our mission is to walk alongside them toward their future of freedom.
Exploit No More
Human trafficking can be a dark topic but this podcast shines a light on the reality that healing is possible. Not only for trafficking victims but for all of us. Overcoming difficult situations is possible. Winning in every area of life is possible. Be ready to learn, shed a tear, laugh, be challenged, and motivated to "go and do" (take action), all while you increase your belief in the power of hope. Amazing things are happening to help people thrive in life and this podcast delivers those stories of hope.